Property Evaluation Tools - Pricing
Pricing Tools - Can the FSBO Real Estate Inc. Brokerage provide me with "SOLD PROPERTY DATA"?
Yes, we can! Pricing your property accurately is REALLY important.
In fact, many of our competitors count on a seller's desire to be supplied with pricing services that will help them accurately determine the asking price of their property.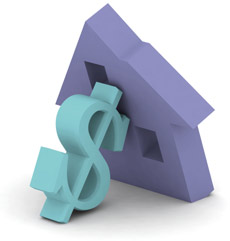 And, it will come as no surprise to most, that full service real estate agents
really
count on sellers needing this information. It is one of the
main
reasons many sellers end up hiring a full service agent to look after the sale, which is usually the single
most expensive way
to sell your home.
Several Flat Fee Service Suppliers will also offer this same data to you
"as part of a fancy listing package offering"
, but at a much higher price! We make this information available to sellers who are using our
Flat Fee MLS® listing
services whenever possible, and they don't have to spend over $1,000 on a fancy flat fee listing package to get it.
The Sold Data reports we supply contains real & current MLS
®
market data based on the comparable criteria that you, the seller, has requested comparison data for. We supply you with the sold listings reports in PDF format, and
you
use this data to help guide you while pricing your property.
There is a charge for the Sold Listing Data of $75.00
and each seller is given up to 3 separate report requests for that amount. If you want an additional set of reports, you can easily order them from our system. Each report request will include up to a maximum of 8 comparable properties in PDF format. Reports are usually supplied to the seller within 24 hours of receiving the pricing tools request notification from the system.
Please note: The Sold Property Data reports that we supply, do not comprise either a price recommendation or an opinion of value from the FSBO Real Estate Inc. Brokerage, or For Sale By Owner Inc. We are not able to suggest, or recommend an actual listing price for any property due to regulatory and legal considerations - because we are not a "Full Service" Listings Brokerage.
Also Note
: There are other effective ways of gathering pricing information online as well. Many people use REALTOR.ca to view properties that are currently available in their area with similar key features. Many of the listings on the REALTOR.ca website have been priced by full service real estate agents, so private sellers generally feel comfortable using this pricing information. For more information and methods on pricing your property, please view our
Seller's Guide Part 2 - Selling Your Own Home
.
How do I Order It?
This optional service can only be purchased with our FSBO + REALTOR.ca listing package.
When you follow the steps to create your listing and reach the payment page, you will be asked if you'd like the pricing tool added on to your order. Simply check off the box and continue to follow the instructions to complete your order.
(Haven't started your listing yet? Visit the Pricing Page to begin.)
If you have already paid for your FSBO + REALTOR.ca listing package and want to order it after:
Make sure you are logged in to your account and are at your Account Menu page.
Click on "Manage this Listing", find the "Property Evaluation Tools" heading, then click on "Order this Service".
You will now be on the Listing Packages ordering page, at the section called "REALTOR.ca Addons". Check off the checkbox for "Pricing Tool Addon".
Go ahead and click on the green "PROCEED TO SECURE PAYMENT AREA" button at the bottom.
Follow the instructions for payment to activate the new service.
How do I Access the Pricing Tool Once I've Ordered it?
Your transaction receipt contains the direct link to your specialized request form. Complete the form (it will have some information pre-populated from your listing), then click on the "Submit" button at the bottom. In most cases you will receive your report within 24 hours.
Or, you can access the form via your account menu as follows:
Make sure you are logged in to your account and are at your Account Menu page.
Click on "Manage this Listing", find the "Property Evaluation Tools" heading, then click on "Pricing Tool Submission Form".